new commers
---
Hello, i am a french user of a Bonneville EFI 2008, who is lighty customised like an hold one. I make somethings because i whish my engine run better. i have Toga exhaust, KN filters, no AIS, no O² sensors, no schnorkel and no airbox separator. The map is homemade and come from a good member of the french forum "New Triumph Bonneville ". my bike have also Wilber spring and Bitubo rear schoks in 360 m/m.
For my first topic, i don't use a translator and like you see my english is a disaster. I promise you to use one the next time;
A picture:
[IMG]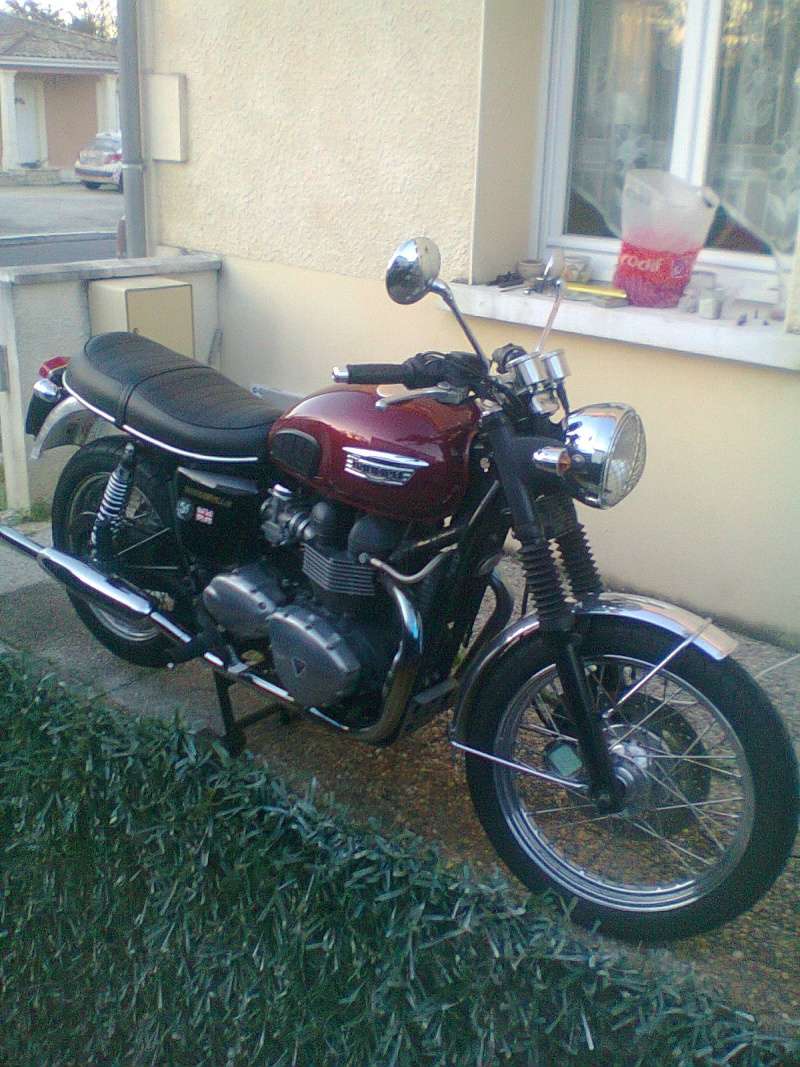 [/IMG]
---
heureux soient les fêlés, ils laisseront passer la lumière.
Site Supporter
Nova
Main Motorcycle: 2010 Speed Triple.
Administrator
Join Date: Oct 2011
Location: Huntsville, Alabama.
Posts: 19,260
Other Motorcycle: 2015 Rocket X.
Extra Motorcycle: 1969 T120R Project.
Welcome to the forum!

Your Bonneville is very nicely done. Your English is bad. So is most of ours! Nobody cares. We are happy to have you!

Cheers!
---
Sean Patrick
2010 Speed Triple
2015 Rocket X
1969 T120R Project
Chairman, TOMCC USA
www.tomcc.org
[email protected]
Posting Rules

You may post new threads

You may post replies

You may not post attachments

You may not edit your posts

---

HTML code is Off

---