Newbie
Main Motorcycle: Tiger 800 XCX
New Member
Join Date: Feb 2015
Location: USA Southern IL.
Posts: 4
My first Triumph
---
Hey everyone,
I'm from the sticks in south eastern, IL.
Picked up a new Tiger 800 XCX a couple weekends ago.
I've owned nearly every other flavor out there, but this is my first Triumph.
We do a lot of 2up riding. The ol' lady & I love to ride gravel or dirt back roads. The farther from pavement the better.
The bike is sitting in the garage waiting for this snow & negative temps to leave. Can't wait to get out!
Anyway, here's a pic if it will let me post one on my first post.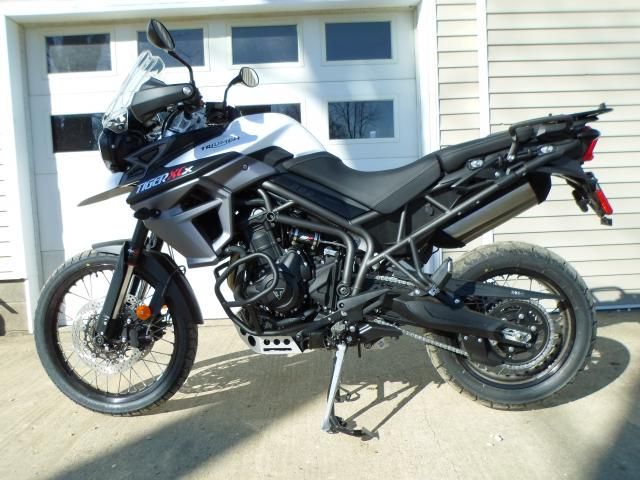 Grand Prix 500
Main Motorcycle: 2012 Speed Triple R
Senior Member
Join Date: Jun 2013
Location: Philadelphia, PA
Posts: 140
Beautiful and welcome! I'm the same as you. As long as this damn snow buggers off I'm good to ride
Site Supporter
Nova
Main Motorcycle: 2010 Speed Triple.
Administrator
Join Date: Oct 2011
Location: Huntsville, Alabama.
Posts: 19,252
Other Motorcycle: 2015 Rocket X.
Extra Motorcycle: 1969 T120R Project.
Welcome to the forum!
---
Sean Patrick
2010 Speed Triple
2015 Rocket X
1969 T120R Project
Chairman, TOMCC USA
www.tomcc.org
[email protected]
Posting Rules

You may post new threads

You may post replies

You may not post attachments

You may not edit your posts

---

HTML code is Off

---