Newbie
Main Motorcycle: Ducati Monster 1100 Evo
New Member
Join Date: May 2014
Location: MI
Posts: 2
New Ducati guy, having thoughts...
---
Hey guys, I am new to this forum. I am active on a few Ducati Monster forums but I have been leaning towards Triumph a little. I have always liked the Daytona and Speed/Street bikes but didn't ride any of them before i bought my Monster last year.
Just wanting to learn more about the bikes and I am going to test out the S3 bikes and Daytona in a few weeks. I really do like my bike, I have just always been intrigued by the 3 cylinder engines. Anyways, here are a few pictures of my current bike.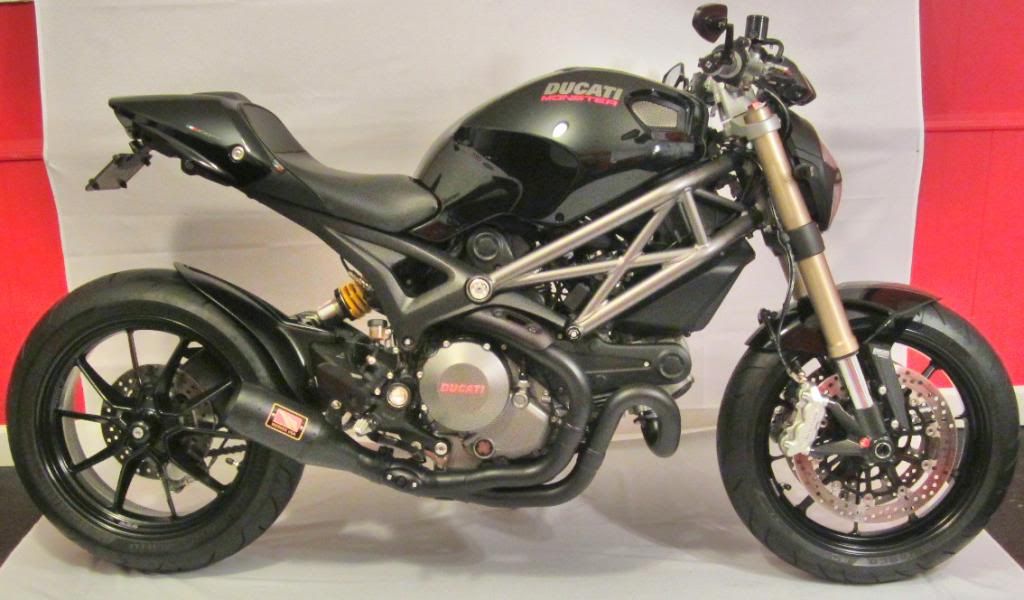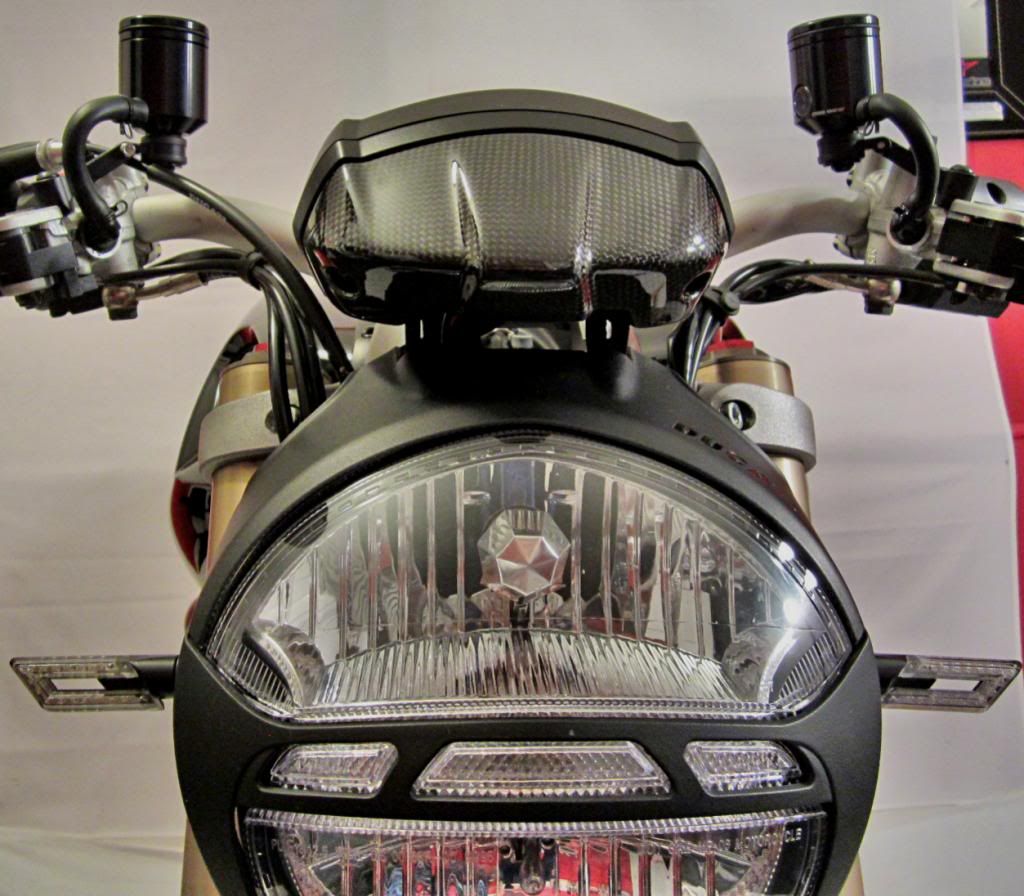 Formula Extreme
Main Motorcycle: 2001 Speed Triple 955i
Senior Member
Join Date: Jun 2012
Location: Boston
Posts: 870
Well you've got a nice ride for sure. I went to the dealer to look at an Sr4. My speed triple had just be rolled back on to the floor after the guy who was going to buy it, couldn't come up with the money. It was fate. I had plans for header wraps and a full Termi system. Nothing like setting off car alarms in parking garages with a desmo! Now with a Mivv and some triple torque, I still think of the Duc that might have been.
Good luck with the test rides. I think, at least on this forum, you'll find very few people who aren't in love with their triple. Be it a 675, 955, or 1050. You'll also find very few people who don't respect the Ducati name and design. You're in good company.
Sent from
Motorcycle.com Free App
---
I'm on a whiskey diet! I've lost 3 days already.
Newbie
Main Motorcycle: Ducati Monster 1100 Evo
New Member
Join Date: May 2014
Location: MI
Posts: 2
Thanks man! I can't wait to ride some triples. I am going this Monday to the local Triumph shop.
Grand Prix 125
Main Motorcycle: Bonnerville
New Member
Join Date: May 2014
Location: raleigh, NC, USA
Posts: 27
Other Motorcycle: 2000 Ducati monster 750
Very sexy! I have an older 2000 ducati monster. Have owner a 900 sssp and another 620 monster. I love a ducati.....
Posting Rules

You may post new threads

You may post replies

You may not post attachments

You may not edit your posts

---

HTML code is Off

---