Production 125
New Member
Join Date: Mar 2016
Posts: 6
Bonnieville wiring issues
---
Hi guys,
Hoping you guys can help me out with a wiring problem. Iím building a Bonneville T100 hard tail, but ran into an issue when trying to wire it up. I never had a donor bike, bought the engine and loom separately.
Iíve built a choppers over the years, mostly Harleys and am a mechanic by trade so Iím not going to pester you about a wiring walkthrough, donít worry. The bike is still in mock up but I want to see a spark before I go any further. The biggest problem I'm having is matching the wiring loom I have to a wiring diagram.
I have a 2012 T100 Bonnieville engine, which as you know is EFI however Iím converting it to carbs. So I bought a 2005 wiring loom, ECU and a set of carbs. I got a Triumph workshop manual PDF (P/N 3859909 Issue 2, 01. 2006) which lists a few models such as Bonnieville, American, Speedmaster etc. I thought I had the correct wiring loom by checking the ECU, Ignition and fusebox wires and colours. Started wiring it up and came across some missing wires and blocks.
My diode pack wires are different compared to the diagram I have and I also have an added block I donít see on the diagram. I've looked everywhere for a diagram, I don't mind buying a Haynes manual if I know the correct digram is in there.
So I have couple of questions:
1: Would a Bonnieville made for the American market have a different loom from a UK version? I wouldnít have thought so. I bought the loom off eBay over here in the UK but in case it was an import and the seller din't know.
2: Does anybody recognize the loom I have by the diode block shown in the photos? (Can supply more pictures of the loom if that helps)
3: Anybody know where I can get hold of wiring diagram for my loom? (Loom P/N Ė 2500362 4)
Thanks in advance. I really appreciate your time. If anyone is after the workshop manual I have please let me know and Iíll email it to you.
[3859909 Issue 2, 01. 2006]
[/IMG]
[Key Chart]
[/IMG]
[Diode pack and block]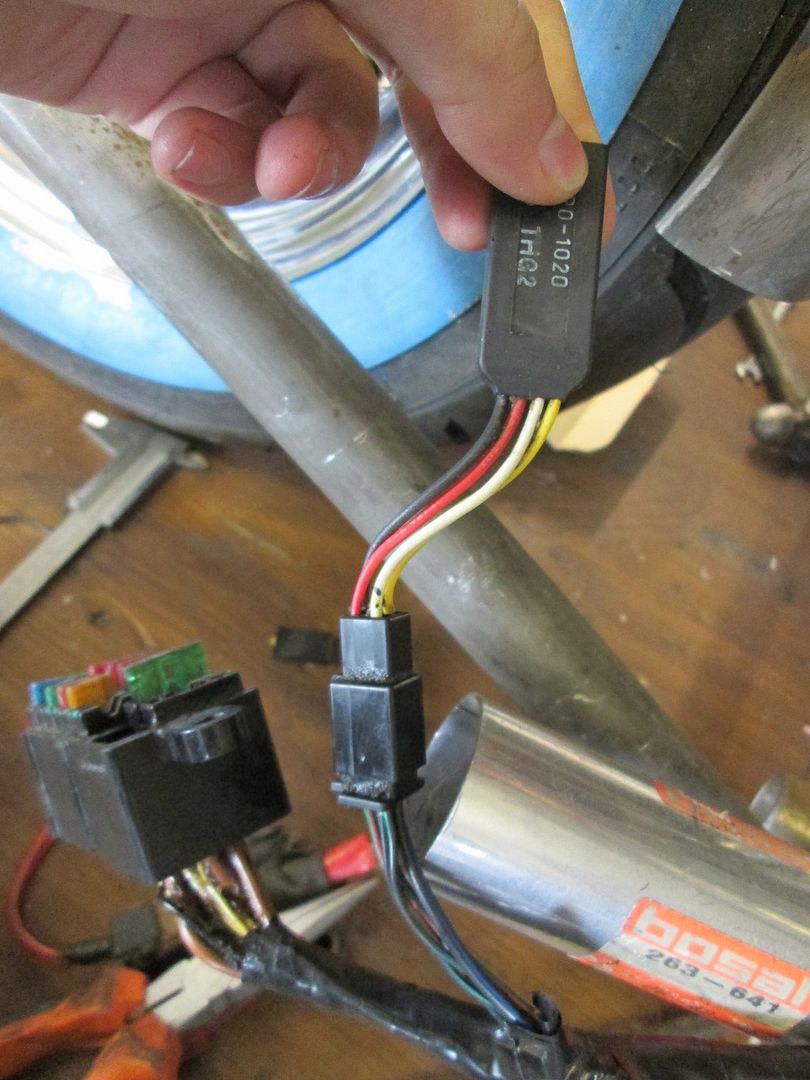 [/IMG]
[Diode block connector (Loom wires)]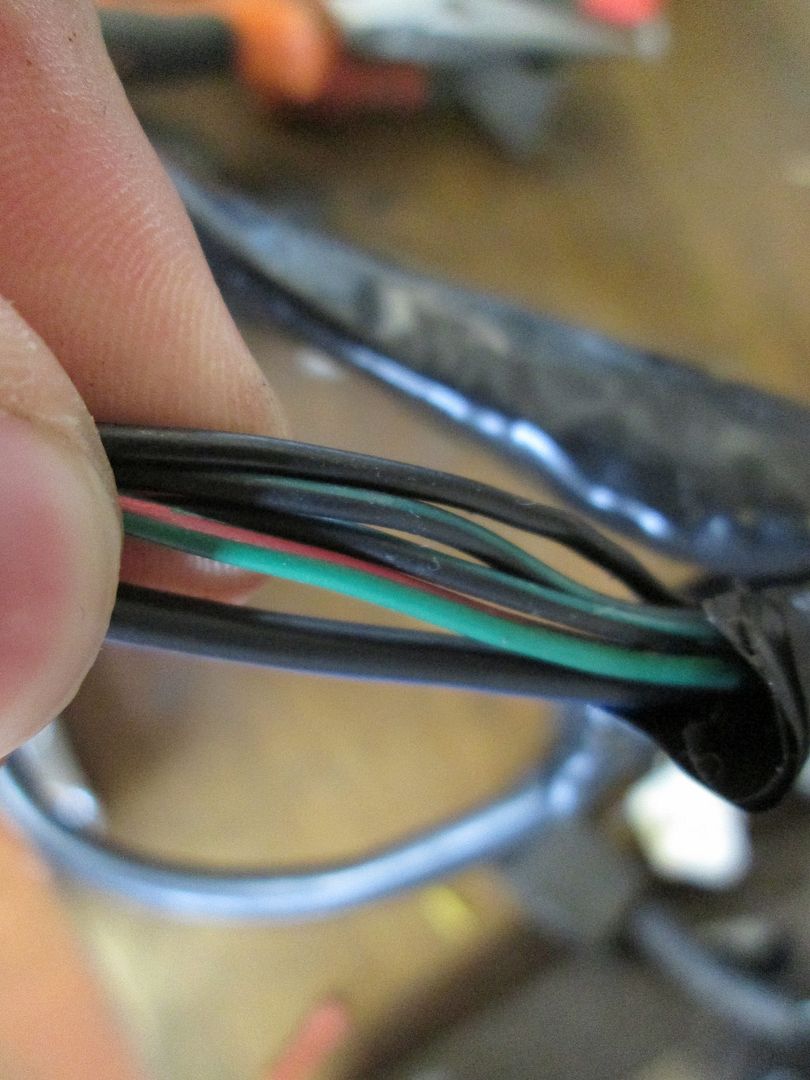 [/IMG]
Moto Grand Prix
Main Motorcycle: 2010 Bonneville SE
Senior Member
Join Date: Mar 2010
Location: Staffordshire UK
Posts: 2,846
As an EFI owner I'm not so well versed with the carbed models, but I think the object featured in your picture might be the carb heater thermostat. The diode pack is normally buried inside the main harness, under the tank and only has 3 wires. The way to determine would be to chase the wires from the pictured component and see where they go. The diode pack connects to the headlight cutout relay, clutch switch and neutral light.

Also, if you are converting an engine from EFI to carb, you will need to change the alternator rotor.

The added block that you don't see on the diagram might be the connector for the EVAP system, which is only fitted to California models. All the bikes have the same harness regardless of whether USA or UK.
---
Arrow 2-2, Snorkel/Baffle removed, DNA filter, TTP Tune#3, TEC piggy back gas shocks, 5.5" risers with drag bars, LED Lighting, Hazards, Oberon Footpegs, Burton Seat, D9 bracketry, Hands Free Keyless ignition.
---
Last edited by Ripper; 03-02-2016 at

12:45 PM

.
Formula Extreme
Main Motorcycle: Hyde Harrier
Senior Member
Join Date: Sep 2011
Location: Pacific Northwest
Posts: 582
Other Motorcycle: BMW GS
+1 to what Ripper said. The diode pack is under the tape on the main part of the loom: look for a lump in the loom.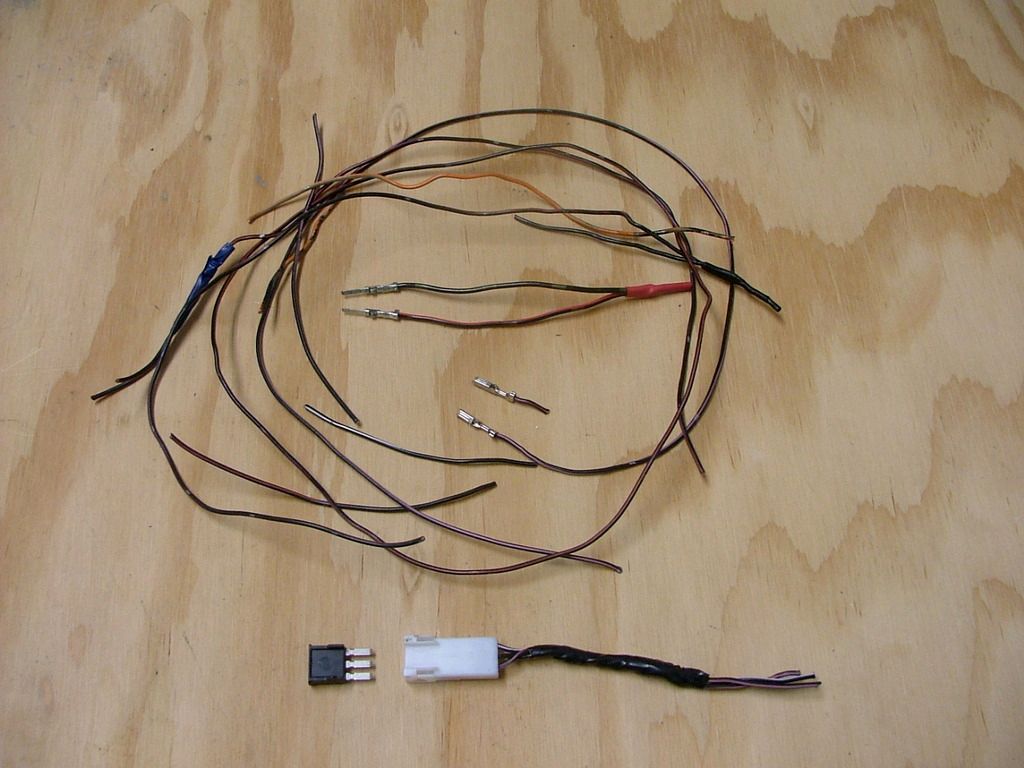 The widget at the bottom of the pic is a diode pack.
Since the EFI bike doesn't have carbs, it does't have carb heater which your new loom has a provision for. If you know what loom you bought, the workshop
manual should be accurate for it.
---
Last edited by Siskiyou; 03-03-2016 at

03:21 AM

.
Posting Rules

You may post new threads

You may post replies

You may not post attachments

You may not edit your posts

---

HTML code is Off

---