New Member
Newbie
Main Motorcycle: 2006 bonneville
Join Date: May 2017
Location: livermore CA
Posts: 1
new to the forum, minor carb issue.
---
Hey guys, new to the forum. have been following and reading for several years. I have a 2006 bonneville with a 2004 engine with 4000 miles, correct ignitor, bc sleepers, nh headers, ignition relocation, ttp safestart, breathe, filter. 45 pilots, 145 mains, 2 turns out LOL. burton seat. bella westerns. and many other goodies. having some lean carb issues with the NFCD needle and no air leaks or exhaust leaks that you may hear more about after i bring it back the the dyno to see how where I am sitting. here are some photos. (disregard the nark kit) i have recently removed and went back to the airbox.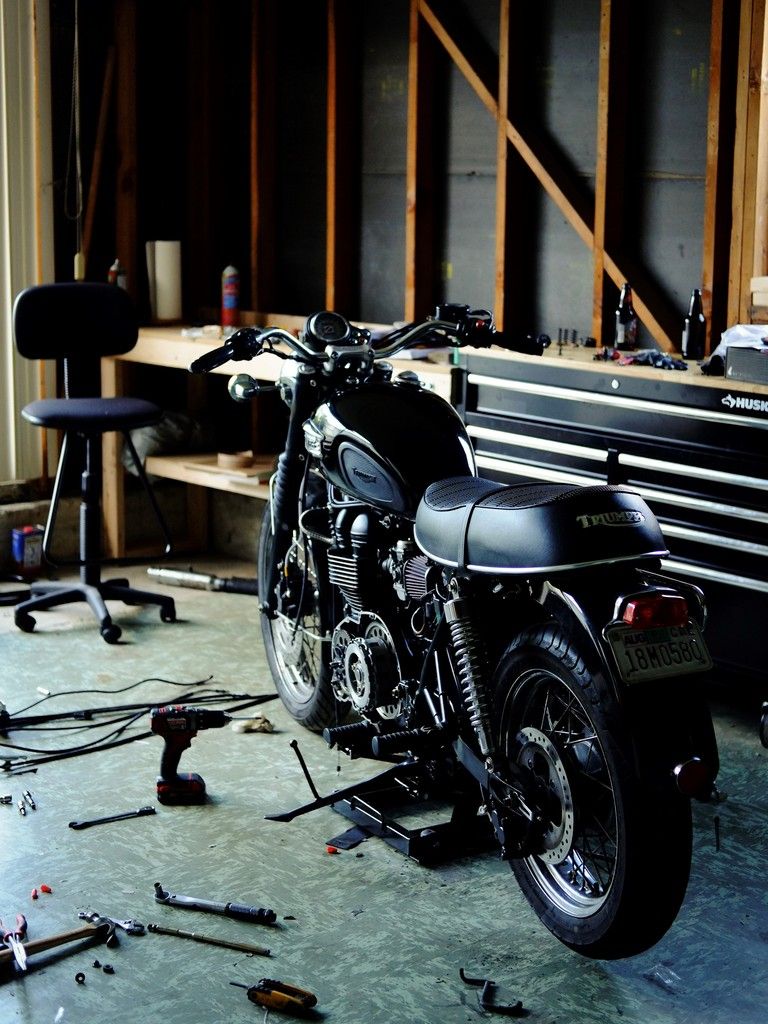 Moderator
Site Supporter
Legend
Main Motorcycle: 2010 Speed Triple.
Join Date: Oct 2011
Location: Huntsville, Alabama.
Posts: 10,996
Other Motorcycle: 2015 Rocket X
---
Sean Patrick
Chairborne Ranger
2010 Speed Triple
2015 Rocket X
Posting Rules

You may post new threads

You may post replies

You may not post attachments

You may not edit your posts

---

HTML code is Off

---