New Member
Newbie
Main Motorcycle: 2003 Speed Four
Join Date: Nov 2012
Location: Chicago
Posts: 2
Prospective owner
---
Hello everyone! I'm Tom from the Chicago area and looking around for a bike for next season. I came across a Speed Four for sale which I liked so I figured I would sign up and do a little bit of research before I commit to the purchase.
New Member
Newbie
Main Motorcycle: 2003 Speed Four
Join Date: Nov 2012
Location: Chicago
Posts: 2
Forgot to update. I did end up buying the S4. Froze my butt off riding it home but I love it! Here's a quick pic from the ad. I'll take some pictures of my own in the spring when it's done hibernating.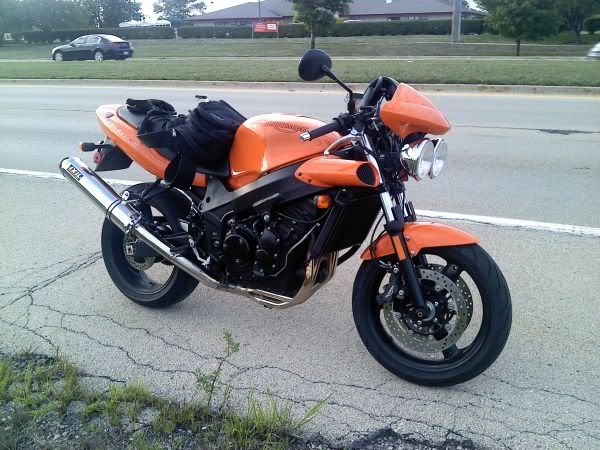 New Member
Grand Prix 125
Main Motorcycle: 2000 Thunderbird Sport
Join Date: Dec 2012
Location: Chicago
Posts: 27
Other Motorcycle: 1970 TR6R
Extra Motorcycle: 1972 Norton Combat
Posting Rules

You may post new threads

You may post replies

You may not post attachments

You may not edit your posts

---

HTML code is Off

---