Senior Member
Grand Prix 500
Main Motorcycle: Street Triple R
Join Date: Jul 2012
Location: Milwaukie, Oregon
Posts: 124
Mt. St. Helens ride
---
Since temps were mild, myself and four other riders from a local forum rode up to Windy Ridge on the east side of the mountain yesterday. With no tourist traffic, we basicly had the rode to ourselves
. I took my time on the way down to enjoy the views and fall colors.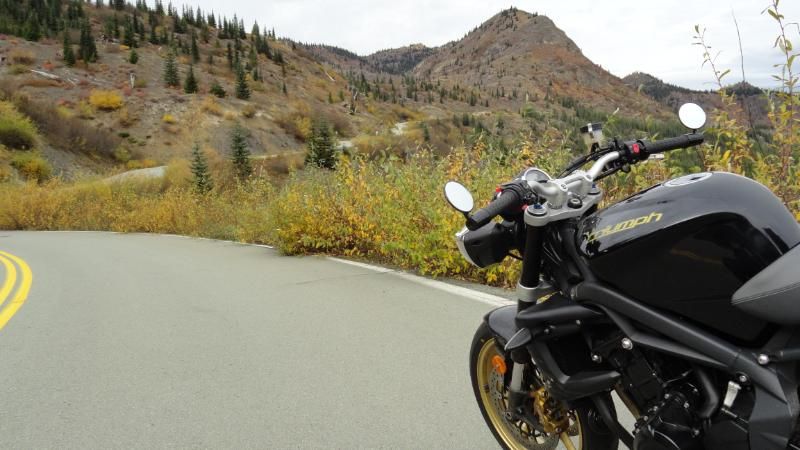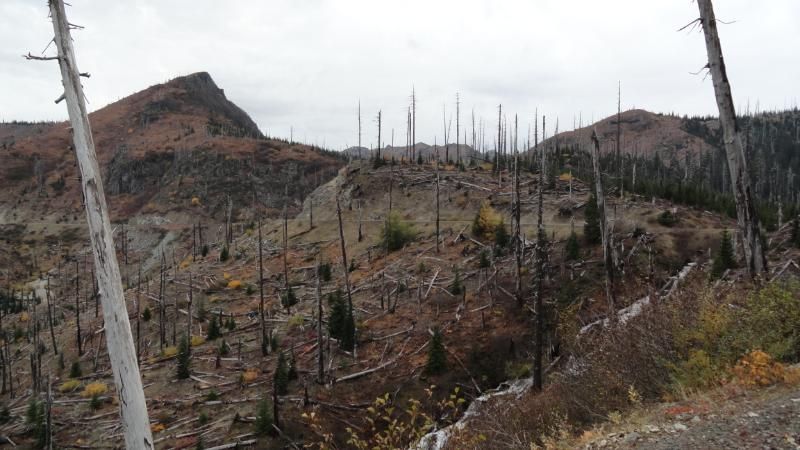 Senior Member
SuperBike
Main Motorcycle: 1999 Thunderbird
Join Date: Aug 2004
Location: SoCal
Posts: 1,449
Other Motorcycle: Down to one....for now
Good looking roads--makes me miss my speed triple. Amazing how the area still looks so devastated after all this time. I understand that a new dome is forming; wonder how long before it blows up.
---
I love the sound of exploding gasoline.
Senior Member
Grand Prix 500
Main Motorcycle: Street Triple R
Join Date: Jul 2012
Location: Milwaukie, Oregon
Posts: 124
The first pic is the view of the mountain from Windy Ridge. The second pic shows the lava dome inside the crater.
New Member
Grand Prix 125
Main Motorcycle: America (wife's)
Join Date: Apr 2012
Location: Oregon
Posts: 25
Other Motorcycle: V-strom650 (mine)
This is one ride that has been on my list for some time. Might have to check it off the list next summer after seeing your pictures. Thank you for sharing!
Lifetime Premium
Site Supporter
Supernova
Main Motorcycle: Speed Triple
Join Date: Feb 2005
Location: South East Nevada
Posts: 24,167
Other Motorcycle: CBR1100XX
Extra Motorcycle: Piaggio MP3
Gotta go three someday. I've been close but always picked other rides. Thanks for sharing.
Posting Rules

You may not post new threads

You may not post replies

You may not post attachments

You may not edit your posts

---

HTML code is Off

---