Scrambler pics
---
Moderator Note
Please post your pics into the relevant threads. Please do not post over-enlarged pics that extend the screen size, this is annoying to viewers.
Note: comments and questions/answers are invited but such comments will be deleted after one month to prevent the cluttering up of the picture threads.
Any bike that creates an interest with a number of questions & answers that are worth keeping can be saved and moved by the moderators as a new thread into the main forum.
************************************************** ************************************************** **************
Enjoyed the Bonnieville pics from a previous post but didn't see any Scramblers, so any Scrambler owners post your pics here and lets see them!
Here is mine.
---
2006 Scrambler, Previously had 2004 Bonnie Black, 1995 T-Bird, 1974 Trident, various street and dirt bikes.
Grand Prix 125
Member
Join Date: Aug 2006
Location: Westwood, NJ
Posts: 34
With S3 bars and Napoleons, Now has Skid Plate but not shown.
Rob
Grand Prix 500
Main Motorcycle: '06 Triumph Scrambler
Senior Member
Join Date: Mar 2007
Location: New Orleans, La
Posts: 150
Other Motorcycle: '71 Tri T25T Trail Blazer
Extra Motorcycle: '72 Honda CB350F
Just bought her on Saturday, here is a pic from the first night.
I have some more pics on my camera, which I forgot at work today... I'll post a couple more tomorrow.
---
--Josh

59 Club member #029466
'06 Scram. TORs, Ikon 7614 shocks, Progressive fork springs, EBC HH brakes, NB Scrambler SuperBars, PIAA Ion Crystal amber headlight, ... Pending: UNI pods, Nology coils
Supersport 600
Main Motorcycle: My 06 "60's" Scrambler
Senior Member
Join Date: Dec 2006
Location: Co Wexford, Ireland
Posts: 161
Here's mine too, posted these recently as well.
<center>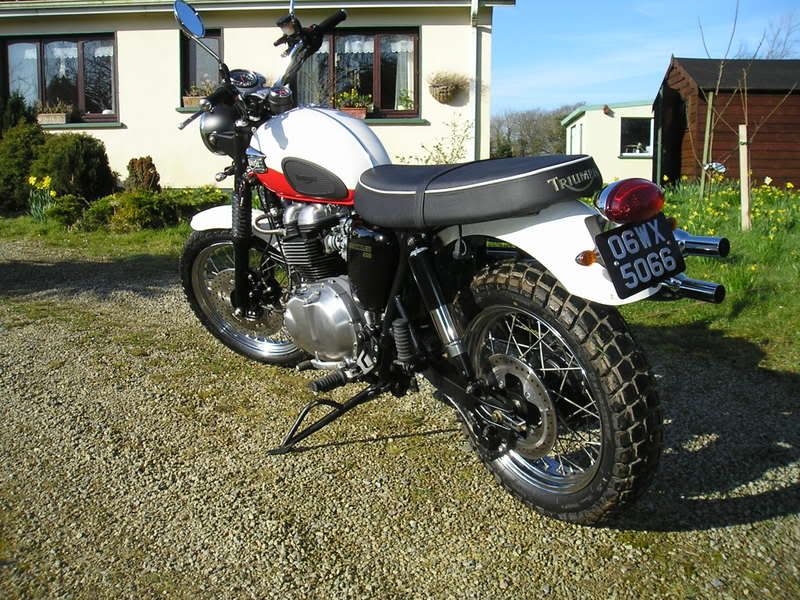 </center>
---
FEAR - the best laxative.
Formula Extreme
Main Motorcycle: None at the moment
Senior Member
Join Date: Jan 2005
Location: Maine
Posts: 679
Other Motorcycle: '09 KLR/'09 TU 250X
What kinds of pictures are those? This is a Scrambler picture :-D
Fred
P.S. Sorry for the size.
---
No such thing as cold weather, just inappropriate clothing.
Grand Prix 250
Main Motorcycle: 2007 Triumph Tiger 1050
Member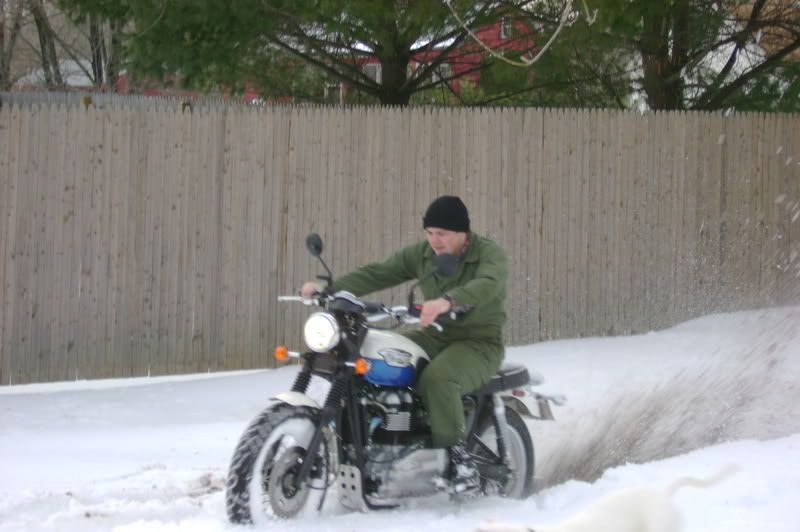 ---
"People sleep peaceably in their beds at night only because rough men stand ready to do violence on their behalf." George Orwell

Grand Prix 500
Senior Member
Join Date: Jan 2007
Location: Between a rock and a hard place
Posts: 116
work in progress...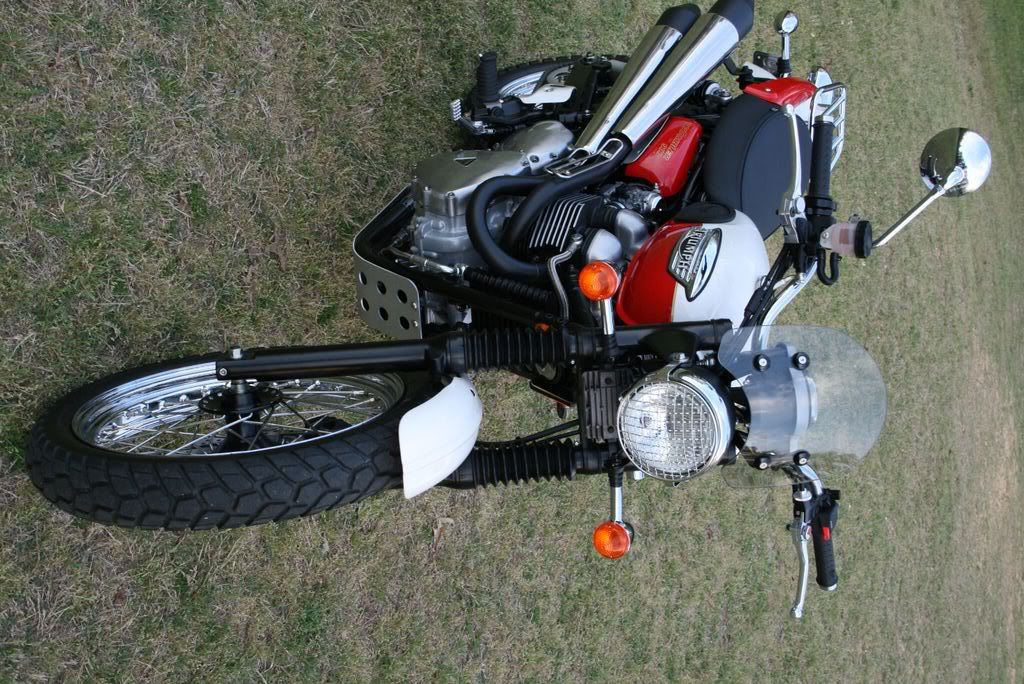 [ This message was edited by: Leeroy on 2007-04-16 08:32 ]
SuperBike
Main Motorcycle: Triumph
Senior Member
Join Date: Sep 2003
Location: AYR, Scotland
Posts: 1,576
---
johny. the boy's happy, leave him alone.
Formula Extreme
Main Motorcycle: 1970 TR6R
Senior Member
Join Date: Apr 2006
Location: New York, NY
Posts: 578
Other Motorcycle: 2006 Scrambler
Extra Motorcycle: 1966 Lambretta
Here's a few shots of my Scarmbler.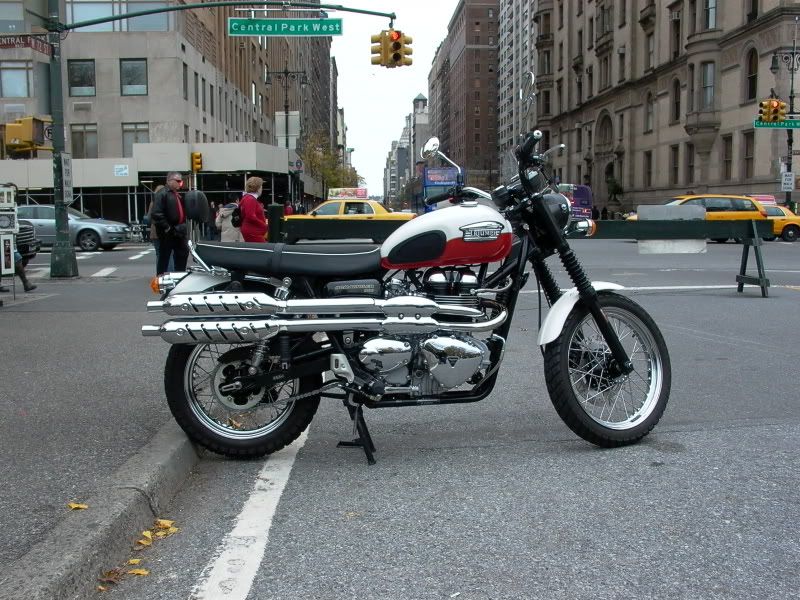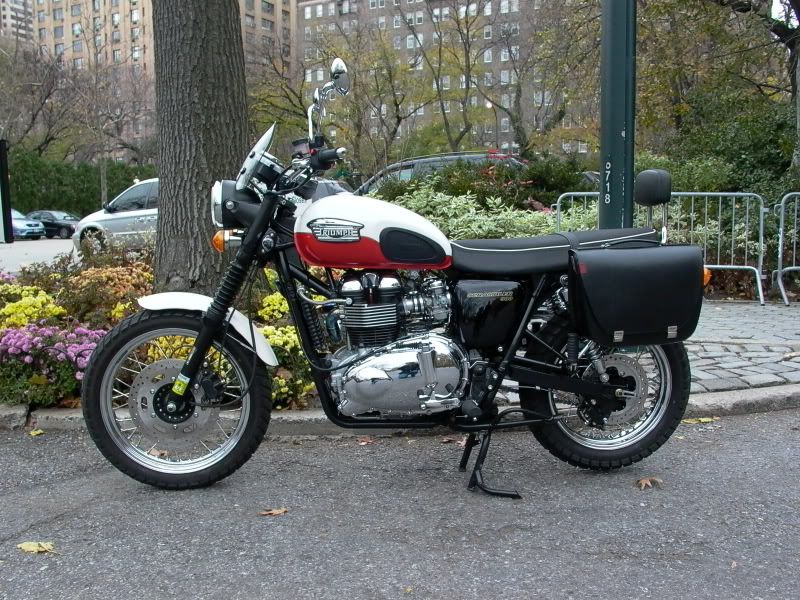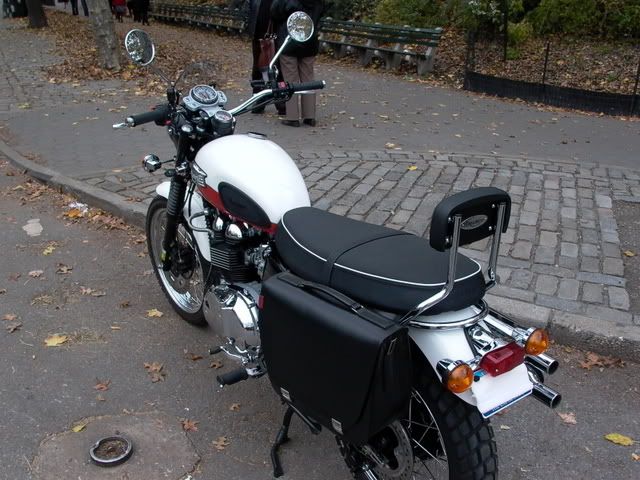 Formula Extreme
Main Motorcycle: 2009 Triumph Thunderbird
Senior Member
Join Date: Sep 2005
Location: Dunedin, New Zealand
Posts: 490
Other Motorcycle: 2015 Indian Scout
Extra Motorcycle: 2017 Triumph Thruxton
Posting Rules

You may not post new threads

You may not post replies

You may not post attachments

You may not edit your posts

---

HTML code is Off

---