Lifetime Premium
Site Supporter
Powerbike
Join Date: Apr 2007
Location: Sandefjord, Norway
Posts: 388
New Member
Minitwins
Main Motorcycle: 2014 Triumph Scrambler
Join Date: Sep 2016
Location: Las Vegas NV
Posts: 19
Here are some pictures of my 2014 Scram.
Shoot me a message on instagram so I can follow some more cool scramblers from you guys.
Smblasco_
---
Premium Member
Site Supporter
Production 125
Main Motorcycle: '09 Scrambler
Join Date: Sep 2013
Location: Chicago
Posts: 7
My new girl
---
Just picked her up this weekend
Lifetime Premium
Site Supporter
Powerbike
Main Motorcycle: 2016 Scrambler
Join Date: Apr 2015
Location: Iowa
Posts: 333
Other Motorcycle: 2014 T100 Black
Extra Motorcycle: 2012 KLR650
Congratulations! I love that classic British green. 👍

Sent from my Pixel using Tapatalk
Senior Member
Grand Prix 500
Main Motorcycle: 2013 Scrambler
Join Date: Jun 2014
Location: Kent, England
Posts: 115
Other Motorcycle: None as yet.
Portable BBQ
---
Just finished making a mini BBQ out of an Ammo-can:
And decided to make a bracket to mount it to the pannier support on my Scrambler, I can now take it with me on my next camping trip with the lads: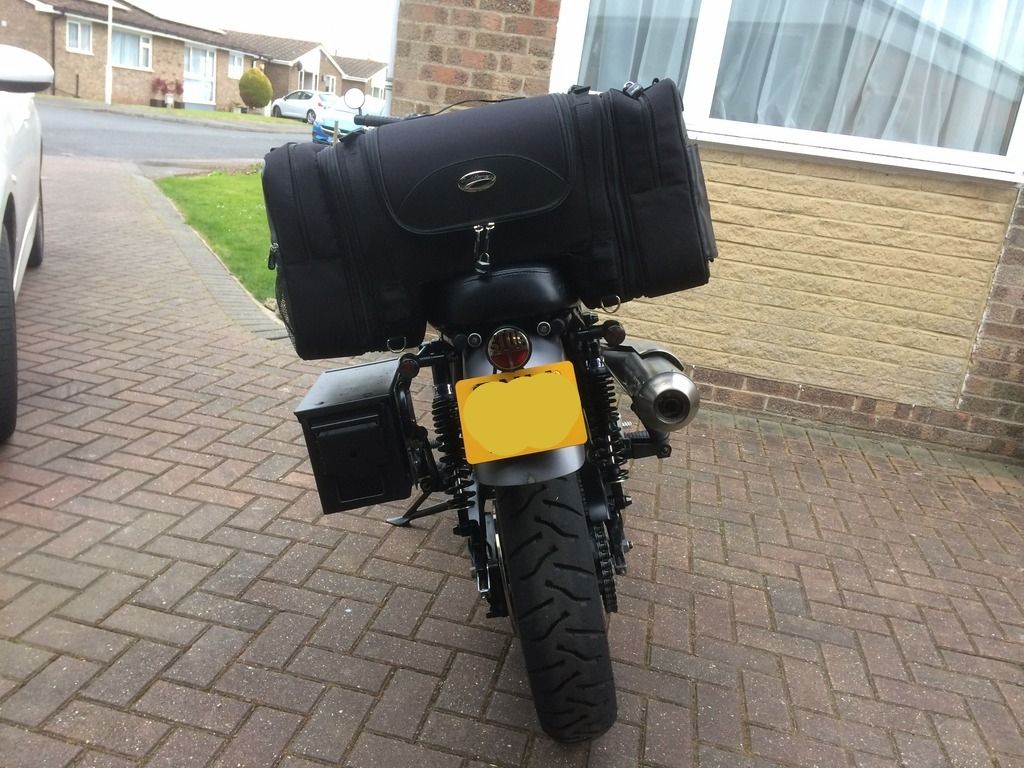 ---
"All human wisdom is contained in these two words - Wait and Hope" - Some famous dumb ass.
New Member
Grand Prix 125
Main Motorcycle: 2015 Triumph Scrambler
Join Date: Sep 2016
Posts: 21
Other Motorcycle: 1967 Yamaha YL1E
Love this thread! Lots of great looking scramblers!!

Here is my 2015 Scrambler with Givi top case and Madstad windshield.
New Member
Minitwins
Main Motorcycle: Bonneville 2005
Join Date: May 2012
Location: Helsinki, Finland
Posts: 14
Other Motorcycle: Vespa1962 "schwartzblitz"
Lifetime Premium
Site Supporter
Powerbike
Join Date: Apr 2007
Location: Sandefjord, Norway
Posts: 388
Senior Member
Formula Extreme
Main Motorcycle: This week?
Join Date: Sep 2009
Location: PNW
Posts: 484
Out tooling around with the wife in the Arizona desert. My Scrambler motors along nicely two up.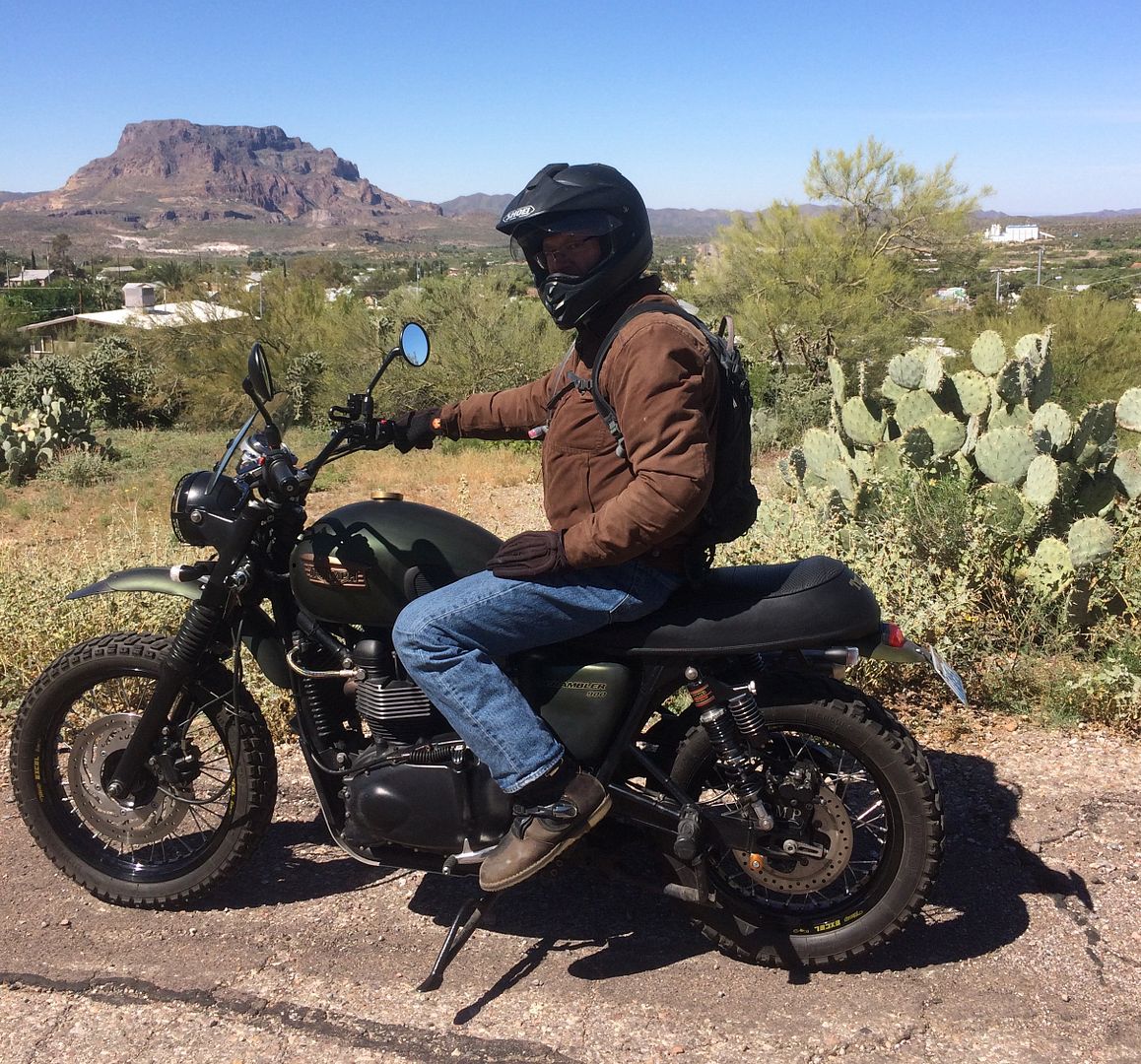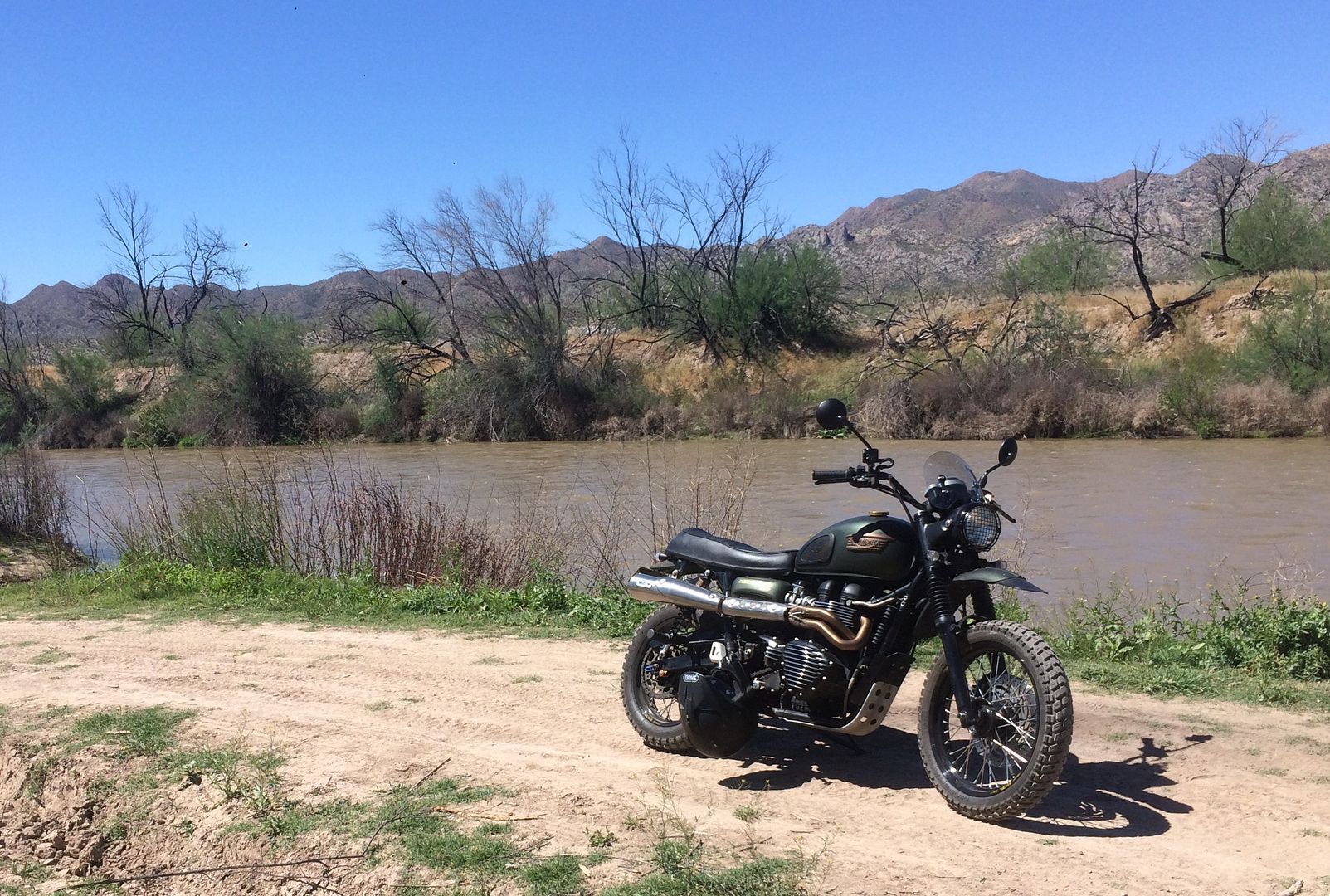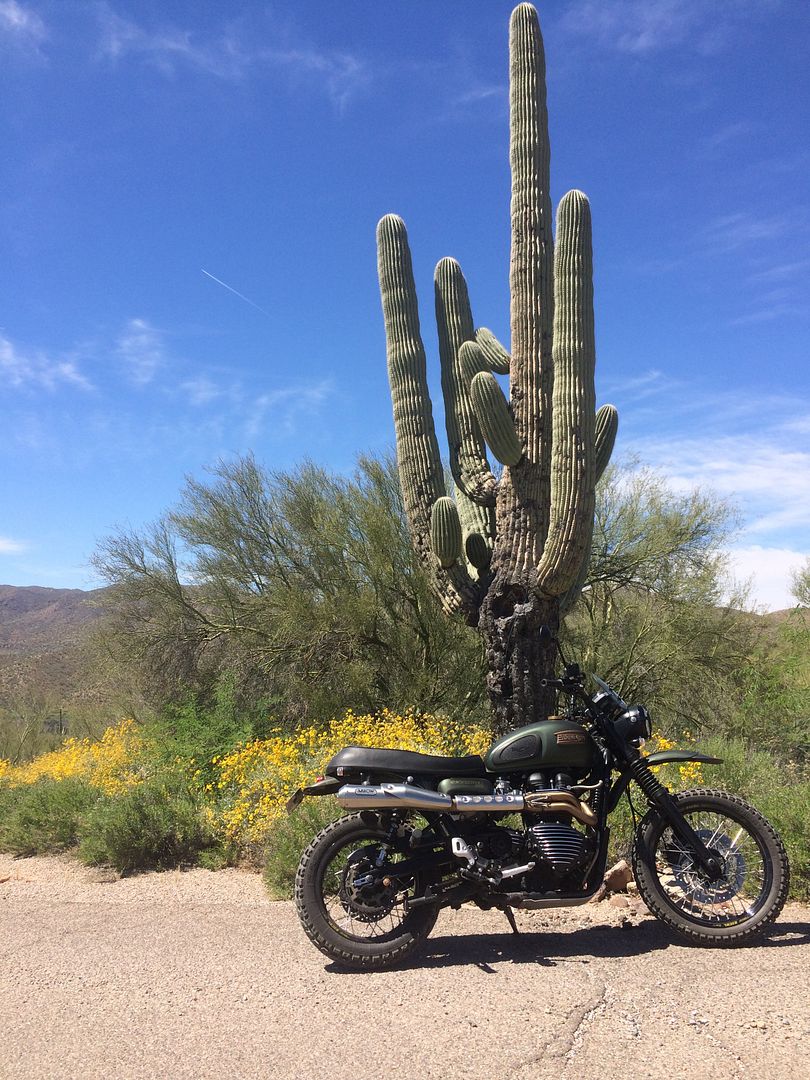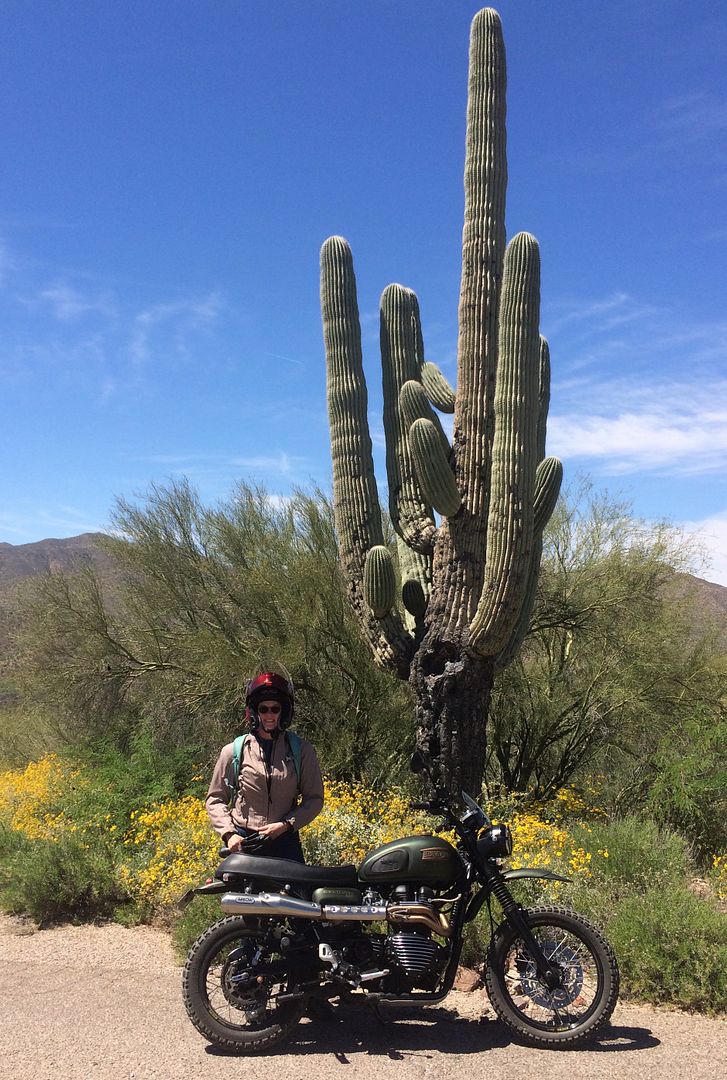 ---
My Triumph is magic in the wind...
Lifetime Premium
Site Supporter
Powerbike
Main Motorcycle: 2016 Scrambler
Join Date: Apr 2015
Location: Iowa
Posts: 333
Other Motorcycle: 2014 T100 Black
Extra Motorcycle: 2012 KLR650
Posting Rules

You may not post new threads

You may not post replies

You may not post attachments

You may not edit your posts

---

HTML code is Off

---