Let's see yer mugs! I'll start off by offering you a brew!
This is me, Jeff aka Sweatmachine, pleased to me ya!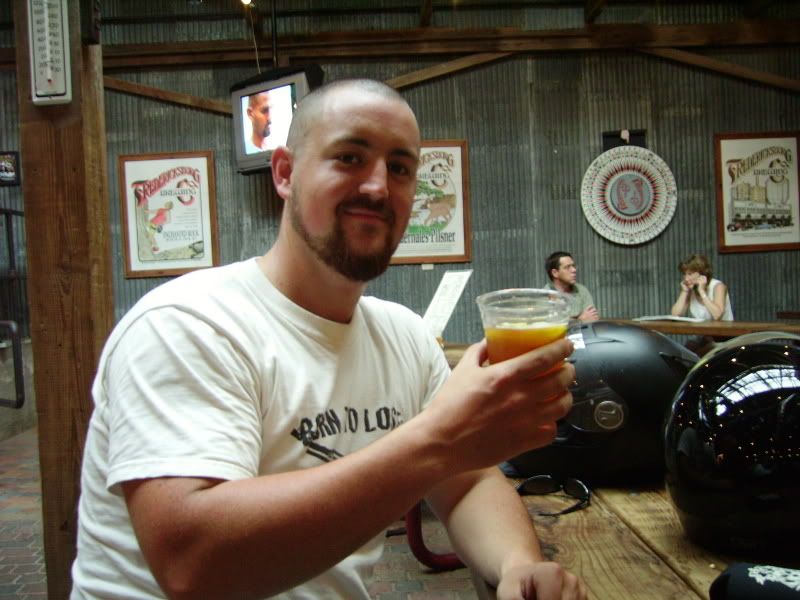 POST A PHOTO OF YOURSELF!
Senior Member
Formula Extreme
Main Motorcycle: 02 bonneville
Join Date: May 2006
Location: birmingham al
Posts: 422
Extra Motorcycle: 72 cb 500
robin...bonniegirl
---
wag more, bark less.
Senior Member
Formula Extreme
Join Date: Jan 2005
Location: Arlington, WA, USA
Posts: 859
Heres me at Steel Dreams in Burlington, thats Rodburners bike behind me (the black one). Real names Erik.
[ This message was edited by: Copper on 2006-09-29 16:36 ]
Senior Member
Supersport 600
Main Motorcycle: 2003 Triumph Speedmaster
I am game...Hi, my name is Andy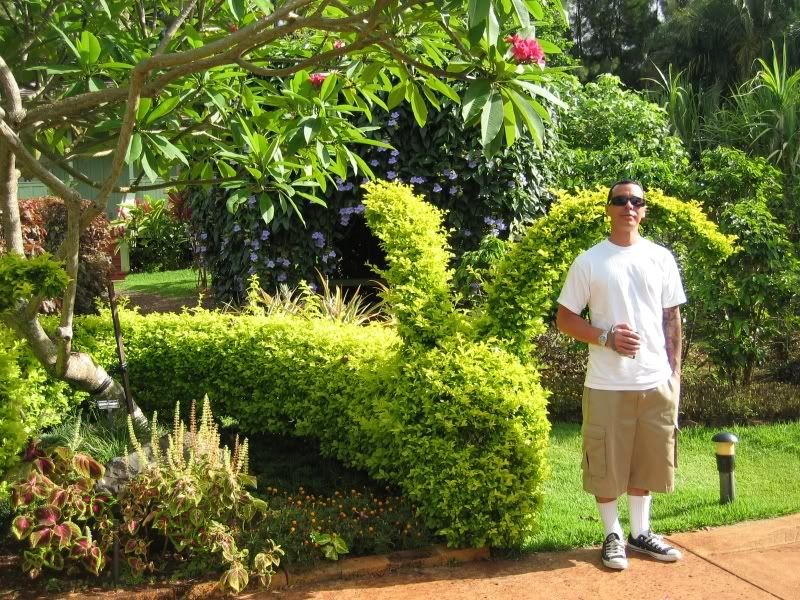 The first pic is my trip to Eureka, CA in July of 2006. The 2nd pic is in Hawaii in May of 2006.
Senior Member
Pole Position
Main Motorcycle: 2009 Victory Vision
Join Date: Oct 2005
Location: New Jersey USA
Posts: 3,842
Other Motorcycle: 2008 Victory Vision
Taken at the Pocono RAT Raid July 2006.
---
Kevin
Luceo Non Uro
NJ USA
Relaxing in Luckenbach.
[ This message was edited by: ravnhaus on 2006-09-29 18:55 ]
Senior Member
Formula Extreme
Main Motorcycle: 69 Tiger TR6R
Join Date: Jul 2006
Location: Pottstown, PA
Posts: 913
Other Motorcycle: 2003 Bonneville
off to work: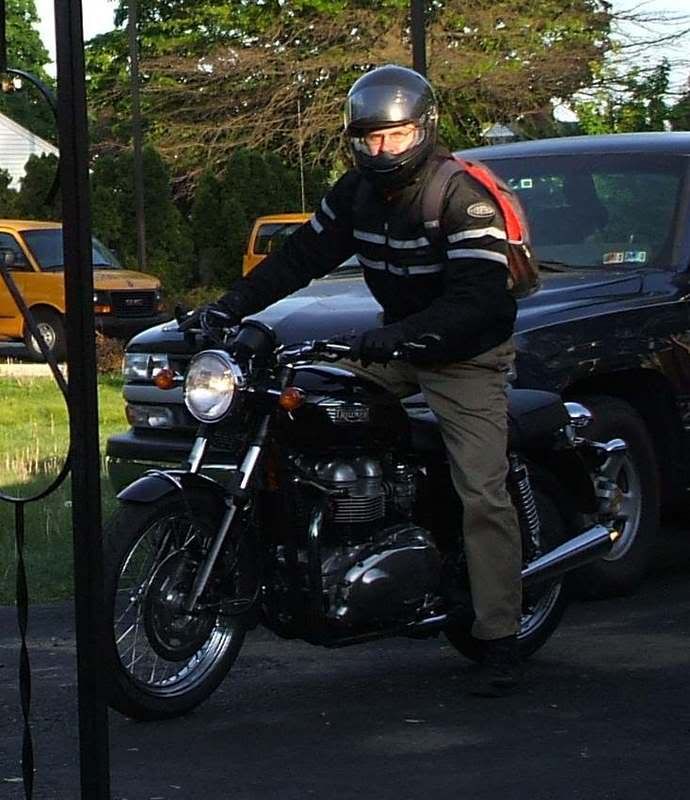 [ This message was edited by: pabonne on 2007-05-14 21:31 ]
---
2003 790 Bonne (black, not Black) / 1969 Tiger TR6R (oh so sweet)

Addicted to Triumphs for over 40 years.
Senior Member
Powerbike
Join Date: Aug 2005
Location: Campbell, CA
Posts: 303
ggRAT very kindly, and with excellent timing, posted instructions today on how to include a picture in a post. I'd done it once before, but didn't remember how...
If you can't read what the BMW rider is thinking, it's "Huh?... I didn't know BMW made cars!" I love it!
I'm hoping to get my bike back within a week or two; the shop has all the parts they need now, they just have to do it. I'll put some pictures of it in my album...
---
James Dean drove fast. Albert Camus drove fast. Mario Andretti didn't drive fast enough.
Senior Member
Team Owner
Main Motorcycle: None don't ride anymore
Join Date: Dec 2004
Location: Tacoma,WA
Posts: 4,799
---
Ruining a perfectly good Bonnie since 2004.
Senior Member
SuperSport
Main Motorcycle: 1972 Suzuki TM 250
Strange...everyone looks exactly like there posts.
Here I am.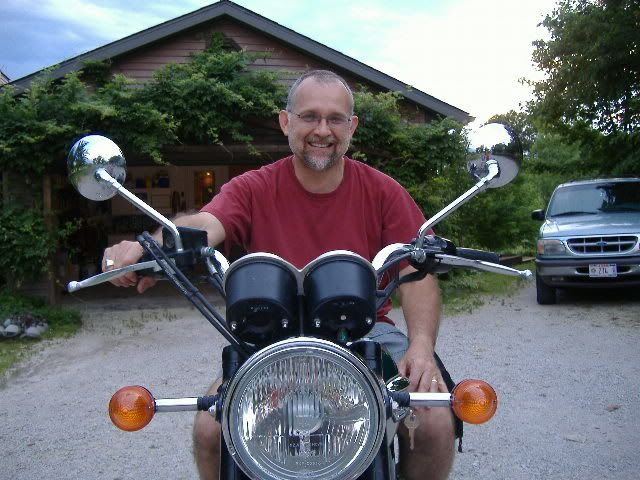 Me with one of my biker chicks.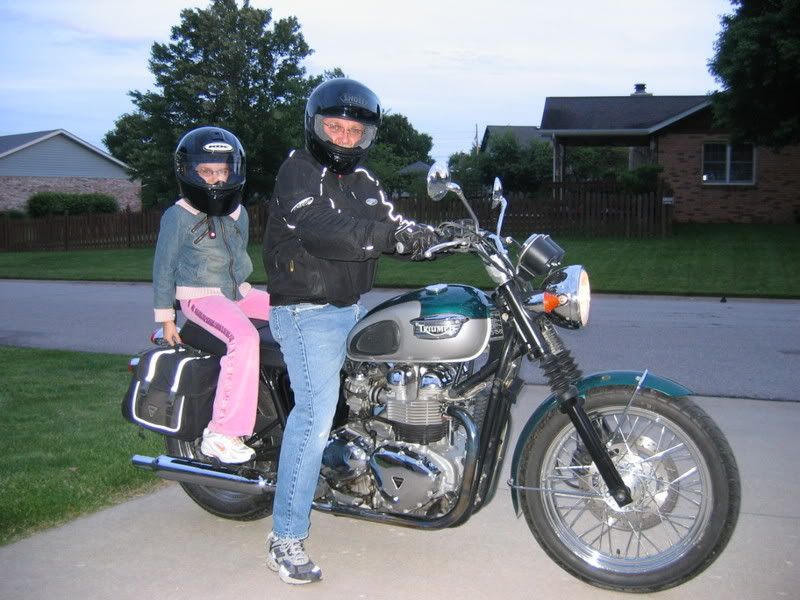 ---
Stop Global Whining!
Semper Fi!
Posting Rules

You may not post new threads

You may not post replies

You may not post attachments

You may not edit your posts

---

HTML code is Off

---