Senior Member
SuperStock
Main Motorcycle: 2012 Scrambler
Join Date: Jun 2012
Location: Denver, CO
Posts: 234
Extra Motorcycle: 2012 TU250x
12 Scrambler, dirty OBD port, covered in goop / wax
---
I searched and searched and couldn't find anything on this, but my OBD port on the bike appears to be covered in some kind of goop or wax. Has anyone else seen this? Also, any recommendations for cleaning it off before I connect my OBD cable? I just got this OBD from TTP, and I don't want to mess it up by connecting it to the dirty port. I don't want to damage the port in cleaning either, but I was thinking of trying to use q-tips with just a little bit of water.
My bike is a 2012 Scrambler...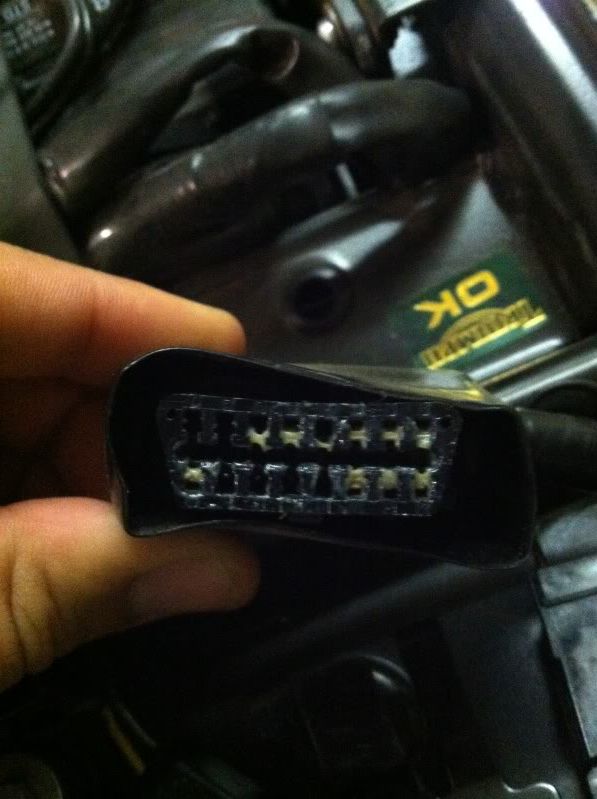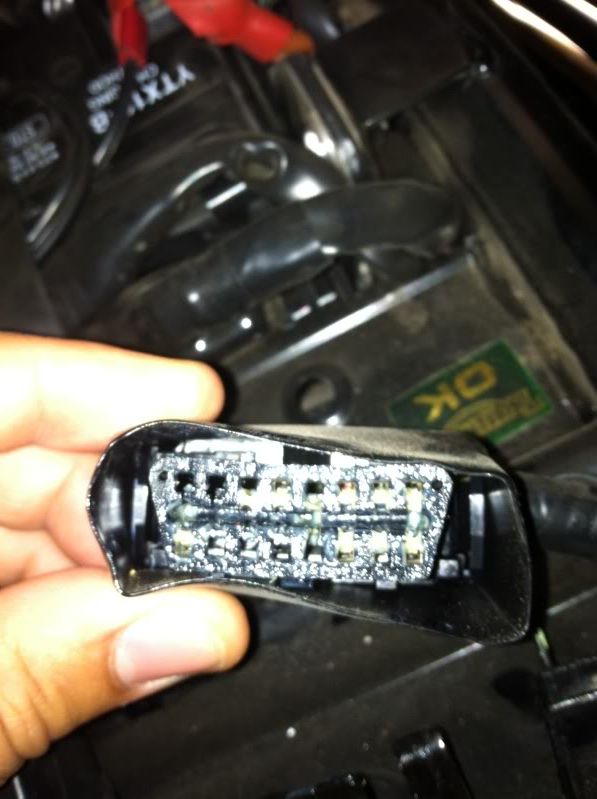 Lifetime Premium
Site Supporter
SuperBike
Main Motorcycle: 2006 Sprint ST ABS
Join Date: Sep 2008
Location: Indiana, USA
Posts: 1,800
Other Motorcycle: 1973 Yamaha RD350
Extra Motorcycle: 1974 Kawasaki 500 H1E
Don't clean that "goop" off - it's supposed to be there. It's dielectric grease applied at the factory to keep out moisture and prevent corrosion on the terminals.

From that description you should be able to figure out that using water to clean it off will not be very effective. If for some reason you got dirt in there then mineral spirits might be your best option for cleaning but after cleaning you should apply some more dielectric grease to protect the connector.
---
Champ87
It's amazing how fast you can go when you take your time.
Senior Member
SuperStock
Main Motorcycle: 2012 Scrambler
Join Date: Jun 2012
Location: Denver, CO
Posts: 234
Extra Motorcycle: 2012 TU250x
Thanks. I think they went a little over board with the grease then, But I wasn't aware that that's what it is... I will carry on then.
Sent from my iPhone using
Motorcycle.com Free App
triumphrat.net Vendor
Site Supporter
World SuperBike
Main Motorcycle: 2008 Bonnie Black Special
Join Date: Feb 2007
Location: Bournemouth, England
Posts: 2,028
They are all pretty much like that, it's not a problem and won't effect the OBD2 cable in any detrimental way.
Senior Member
SuperSport
Main Motorcycle: Speedtriple!!
Join Date: Apr 2008
Location: Cornwall
Posts: 978
Other Motorcycle: Triumph Trophy 900
Extra Motorcycle: Honda CB400AT
I just fitted heated grips to my Rocket3 they are Triumph ones and all the connectors were full of this grease it keeps water out and corrosion away!

Sent from my GT-I9100P using Motorcycle.com Free App
Senior Member
Moto Grand Prix
Main Motorcycle: 2011 Speed Triple
Join Date: Apr 2012
Location: Berks County, PA
Posts: 2,858
Other Motorcycle: Ninja 300
It may look like a lot but it really isn't overboard. I would just leave it be. Mine looked like that too on my Speed 3 and had no problems at all connecting a cable to it on multiple occasions.
Member
Grand Prix 250
Main Motorcycle: EFI Bonny
Join Date: Dec 2012
Location: MARYLAND
Posts: 58
Posting Rules

You may not post new threads

You may not post replies

You may not post attachments

You may not edit your posts

---

HTML code is Off

---