Senior Member
Supersport 600
Main Motorcycle: 94 Speed Triple
Join Date: Jun 2009
Location: suffolk uk
Posts: 190
Extra Motorcycle: tiger
washer before sprocket ??
---
Hi
Rebuilding my primary drive.Please could someone let me know is there a washer to put on before the primary drive sprocket or does the sprocket go on first followed by a washer (distance piece) then the rotor ???
don't think there is a washer first as can't see one in parts manual but just niggling doubt !!
any help to but my mine at ease
thanks
Senior Member
Supersport 600
Main Motorcycle: 94 Speed Triple
Join Date: Jun 2009
Location: suffolk uk
Posts: 190
Extra Motorcycle: tiger
oop's forgot to mention its a 72 tr6 oif
Super Moderator
Pole Position
Main Motorcycle: T120V
Join Date: Jun 2008
Location: Isle of Wight England
Posts: 3,752
Other Motorcycle: 1960 Tiger Cub
Extra Motorcycle: 1971 Bsa A65L
On my `74 there are a couple of shims before the sprocket [triplex] for alignment.
Then the distance piece, rotor, tab washer and nut.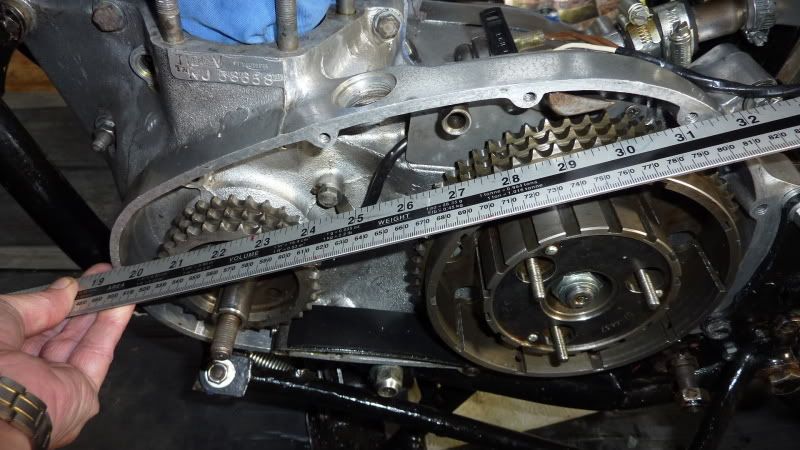 Posting Rules

You may not post new threads

You may not post replies

You may not post attachments

You may not edit your posts

---

HTML code is Off

---