Senior Member
Grand Prix 500
Main Motorcycle: Street Triple R
Join Date: Nov 2010
Location: Melbourne
Posts: 144
The end of under-tail exhausts?
---
New Member
Grand Prix 125
Main Motorcycle: Triumph Daytona 675
Join Date: Dec 2009
Location: West Yorkshire, UK
Posts: 25
I know exactly what you mean. They don't make any sense, but I do love the look of an underseat exhaust. In fact I'm currently looking for a 2010-11 daytona 675 to replace the Sprint ST 1050.

Yep, I have a thing for them.
Lifetime Premium
Site Supporter
SOTP Vintage Series
Main Motorcycle: Speed Four
Join Date: Oct 2009
Location: Hampshire, England
Posts: 7,462
Other Motorcycle: HMS ThunderAce
They have only one plus point. They're cool.

Everything else about them is negative and detrimental.

Still I tend to think cool wins out most of the time but it's never too bad a thing when fahsions change, theres nothing less cool than something everyones got.
---
Ever thought this forum might be a lot less random if any of us actually read the contents of each others posts?

You don't have to be stupid to be wrong, and you don't have to be wrong to be stupid.
Lifetime Premium
Site Supporter
Pole Position
Main Motorcycle: 2007 Tiger 1050
Join Date: Jul 2009
Location: Birmingham, Alabama
Posts: 3,860
Other Motorcycle: 1998 Yamaha XT350
Extra Motorcycle: Mrs. Irish's 2002 Bonnie
It's natural for us to like under tail exhaust because we are built that way too...
Senior Member
Legend
Main Motorcycle: 72 Bonneville T120RV
Join Date: Aug 2010
Location: Canada
Posts: 10,937
I'm really diggin this style but will probably see it more and more.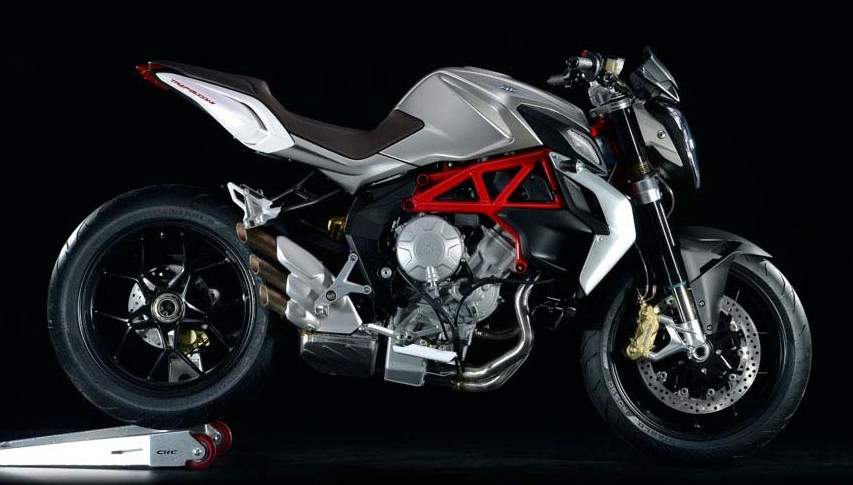 Senior Member
Team Owner
Main Motorcycle: Hinckley Triumph
Join Date: Dec 2006
Posts: 4,978
Far from cool!
In our summer months (November thru April), the amount of heat that radiates off the rising link pipe on my Daytona 675 literally begins to fry my inside leg. I for one am glad the fashion is changing...
---
Last edited by DeanRider; 11-23-2012 at

09:06 AM

.
Senior Member
Legend
Main Motorcycle: KTM Duke 690
Join Date: May 2010
Location: Newcastle, Australia
Posts: 11,171
Other Motorcycle: '95 Speedie & '82 CB750
Extra Motorcycle: RGV250 Trackie
Senior Member
Team Owner
Main Motorcycle: 07 Bonnie Black
Join Date: Jun 2007
Location: Colorado
Posts: 5,023
They definitely raise the center of gravity.
Senior Member
Moto Grand Prix
Main Motorcycle: 05 Honda VFR Interceptor
Join Date: Mar 2011
Location: Moorpark, Ca
Posts: 2,696
Extra Motorcycle: 1980 Yamaha IT125
I dig the exhaust on the Kawasaki Versys and now the Panigale has a version of it. Down low at the bottom of the bike. The Panigale raised the level of quality in the looks department substantially tho.
Versys
Panigale
---
Videat veritatem
See the truth



Banned
Commentator
Join Date: Aug 2009
Location: Doggone
Posts: 9,333
While at Barber hob knobbing with the Triumph blokes on the Monday
after
the vintage event, they had a 2013 Daytona R there, had a low exhaust on it, was still being developed though, it was just the inner skin, didn't have the outer on it yet. I was told it was still under development.
EDIT: - Just found a 9 day old pic of it on a search...
Quote:
With all the changes, the Daytona 675 and 675 R are 3-lbs. lighter than the 2012 wet weight of 407 lbs., and have two extra base horsepower, bringing the max power up to 126 hp @ 12,600 rpm.

Speaking of the new engine, Triumph says "the key change is the wider bore and shorter stroke dimensions, allowing a higher 14,400rpm rev limit to gain more power and a broader spread of usable revs. Facilitating this is the new block, separate from the upper crankcase and with ceramic coated aluminum bores so it can be made stronger to cope with the higher pressures. Power is up 2bhp to 126bhp, peaking earlier at 12,600rpm and revving on for longer. The torque maximum is 2ft.lbs higher at 55.3lb.ft, with an increase across the rev range."

Also aiding in this increased power are new twin injectors per cylinder, reshaped titanium valves that allow for higher revving, a larger intake that flows "air straight into the center of the bike, right through the headstock, and as a major bonus this increases the quality and volume of the signature three-cylinder snarling intake roar for the rider."
Gotta love intake manifold roar.
Interesting...
Source
.
---
Last edited by dogtired; 11-24-2012 at

02:35 AM

.
Posting Rules

You may not post new threads

You may not post replies

You may not post attachments

You may not edit your posts

---

HTML code is Off

---