Yum. If this thing came street legal, I'd be willing to sell my baby SF and my 675R for it. I even like the wheels... But then again, I always thought the RC8R was the best looking Super Bike....

~Ex
---
2010 Triumph Bonneville SE - RIP (7/9/11)
2011 Triumph Daytona 675R (Sold)
2012 Ducati StreetFighter 848
2014 BMW R1200GS
Member
Grand Prix 250
Main Motorcycle: 2005 Triumph Thruxton
Join Date: Aug 2011
Location: Boston
Posts: 74
Other Motorcycle: 1987 Honda Super Magna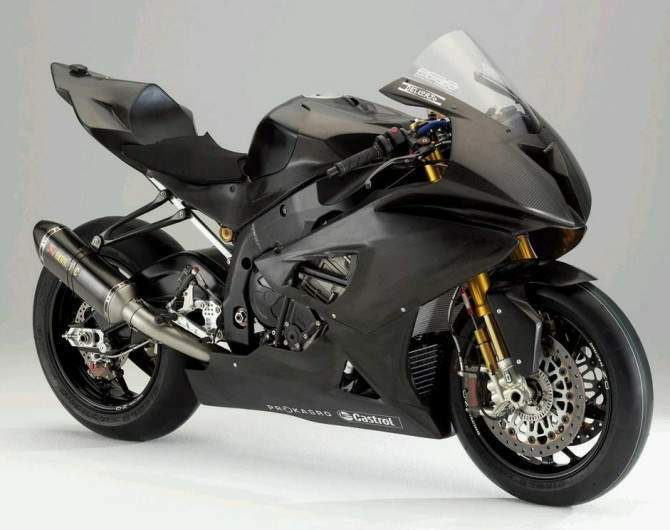 Sorry wrong thread. Pretend it is in Bikes that blow you. Or something like that.
Lifetime Premium
Site Supporter
Powerbike
Main Motorcycle: Daytona 1200se
Join Date: Apr 2012
Location: New Brunswick Canada
Posts: 398
Other Motorcycle: wifes Bonneville
Extra Motorcycle: 69 Triumph Bonneville
---
Sorry wrong thread. Pretend it is in Bikes that blow you. Or something like that.[/QUOTE]
I could pretend all kinds of things
I bet Justin Bieber has one already.
Member
Grand Prix 250
Main Motorcycle: '12 T100 110th Anniv.
Join Date: Nov 2012
Location: NE Ohio
Posts: 69
Other Motorcycle: '12 NC700XD
If you can't get in trouble on that then there's something wrong.
---
Gene
Senior Member
Formula Extreme
Main Motorcycle: 2011 Sprint GT
Join Date: Oct 2011
Location: Manchester, Massachusetts, USA
Posts: 419
Other Motorcycle: 2013 Husqvarna TE 310
It looks like a pumpkin on nitros. I bet you get a speeding ticket just for buying it. KTM makes some wicked machines but must they cost so much? I've been looking for a dual sport and KTM is just beyond my budget.
Senior Member
Legend
Main Motorcycle: KTM Duke 690
Join Date: May 2010
Location: Newcastle, Australia
Posts: 11,171
Other Motorcycle: '95 Speedie & '82 CB750
Extra Motorcycle: RGV250 Trackie
KTM have priced themselves right back into the market. I dunno what the tag on the 1290SD will be (certainly less than the RC8) but my 2012Duke is the one of the least expensive, non-Chinese, road bikes in Australia @ $10'990. To spend less in Australia means you're buying a gutless wonder or an unreliable pox-box.
---
"By looking at the difference between perceived danger and actual danger, you can fundamentally change your reaction." Chris Hadfield.
Posting Rules

You may not post new threads

You may not post replies

You may not post attachments

You may not edit your posts

---

HTML code is Off

---