Senior Member
Legend
Main Motorcycle: 72 Bonneville T120RV
Join Date: Aug 2010
Location: Canada
Posts: 10,937
Winter Motorcycle Seperation Anxiety Cures
---
For those who can't ride due to weather conditions or for whatever other reason, this may help:
Any more ideas.
Lifetime Premium
Site Supporter
Supernova
Main Motorcycle: '08 Triumph Bonneville
Join Date: Nov 2007
Location: I'm living in my own private Pittsburgh
Posts: 22,639
Other Motorcycle: '65 Ducati 350 Sebring
Extra Motorcycle: '14 Triumph Thruxton 900
I want that!


Oh, a project bike helps...Well, it helps you spend more money on bike stuff.
---
"It's a great day for hockey" - "Badger" Bob Johnson

Sometimes you just have to go out to the beaver dam with a machete and start chopping wood
Easier to move out of the snow capitals of the world and never suffer the separation again.
Lifetime Premium
Site Supporter
Powerbike
Main Motorcycle: Daytona 1200se
Join Date: Apr 2012
Location: New Brunswick Canada
Posts: 398
Other Motorcycle: wifes Bonneville
Extra Motorcycle: 69 Triumph Bonneville
Best set of taps ever.... Heres my cure for winter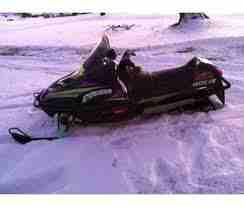 550 Mountain cat, get her out and give er
Senior Member
Legend
Main Motorcycle: KTM Duke 690
Join Date: May 2010
Location: Newcastle, Australia
Posts: 11,171
Other Motorcycle: '95 Speedie & '82 CB750
Extra Motorcycle: RGV250 Trackie
Triumpt - do you hang out with a Bloke called HAP?

You've posted the silver bathroom Bug twice ol' Mate. Two threads!
---
"By looking at the difference between perceived danger and actual danger, you can fundamentally change your reaction." Chris Hadfield.
Senior Member
Legend
Main Motorcycle: 72 Bonneville T120RV
Join Date: Aug 2010
Location: Canada
Posts: 10,937
Posting Rules

You may not post new threads

You may not post replies

You may not post attachments

You may not edit your posts

---

HTML code is Off

---