Senior Member
Team Owner
Main Motorcycle: Hinckley Triumph
Join Date: Dec 2006
Posts: 4,978
what about the BSA A65 650 Spitfire?
Not a Triumph but built by the owners of Triumph. It was a keen motorcycle in its day:
http://en.wikipedia.org/wiki/BSA_Spitfire
---
Last edited by DeanRider; 01-16-2013 at

10:05 AM

.
Senior Member
Formula Extreme
Join Date: Jan 2012
Posts: 514
We complain about the suspension on our Bonnies. Spitfires, GT6 and Heralds bounce all over the road, bumpy bends were an experience to say the least. Must be a Triumph thing
Senior Member
Formula Extreme
Main Motorcycle: THRUXTON
Join Date: Jan 2009
Location: EDINBURGH
Posts: 894
---
Thruxton 04, TPUSA 865 Perf Kit, FCR39's,Custom Shark silencers, Maxton fully adjustables, Carrozzeria Wheels with 88.6RWHP!!!!

BOOKIN'ME AIN'T GONNA SLOW ME DOWN,OFFICER.....
Banned
Team Owner
Main Motorcycle: 2011 Sprint GT
Join Date: Nov 2012
Location: NY- Metro USA
Posts: 5,002
Other Motorcycle: 2014 Aprilia Touno
Senior Member
World SuperBike
Main Motorcycle: Two wheeled
Join Date: Jul 2007
Location: Anytown, USA
Posts: 2,415
Other Motorcycle: several
Extra Motorcycle: next one
Quote:
You didn't know what a Triumph Spitfire is?
Owen, I don't much pay any attention to cars I can't fit into.
Except for Cobra's. Those I'll suck it in for those.
Bill, Bingo!
True story. In the 80's, I used to work for a technology co. that had a computer help desk. I had a bit of a thing of one of the gals and would loiter around her desk during calls. One day she had this woman (possibly blond) on the line who was totally ignorant of computers.
Trying to help the woman reinstall the software, she tells the customer:
Help: "Take the disk (5-1/4" floppy back in the day) out of the paper sleeve."
Cust: "OK, what next."
Help: "Put the disk into the slot in the computer, and close the door."
-She hears what sounds like a sqeaky chair being rolled across the room and the office door being closed-
Cust: (in a hushed voice) "OK, the disk is in and I shut office door. Is there something private you need to tell me?"
TRUE! I can't make this stuff up.
/M
---
"With integrity, nothing else matters. Without integrity, nothing else matters."
Senior Member
World SuperBike
Main Motorcycle: Triumph Thruxton EFi
Join Date: Nov 2010
Location: Preston, North West UK
Posts: 2,318
Other Motorcycle: Yamaha R1, Honda CB1000R
Senior Member
SuperSport
Main Motorcycle: just one? no fair
Join Date: Mar 2011
Location: Midland Park, NJ
Posts: 959
Other Motorcycle: Ducati 748
Extra Motorcycle: Ducati 853R :P
This reminds me of the time my friend and I made the horribly idiotic mistake of ever thinking we'd find a part for our buddy's Triumph TR6 at Autozone.
We walked up to the counter and asked, "Do you have, or would you be able to order a distributor cap for a1976 Triumph TR6?"
The guy's initial response to this behind the counter was, "Is that a Ford?"
You can guess how the rest of that conversation went before we walked out laughing and went home and ordered one from Moss.
---
"It's not leaking oil, it's just sweating from all the horsepower!"
Mods:Arrow 2-1, BC FEK, BC indicators, BC Quick release cover screws, BC AIRK, CRG mirrors, LSL Rearsets, black 'chazzos', custom 'brushed finish' headlight, NH Damper.
Senior Member
Team Owner
Main Motorcycle: Bonneville black 2007
Join Date: Jul 2008
Location: Rocklin. cal
Posts: 4,331
Other Motorcycle: Honda CBR600RR
Extra Motorcycle: Honda CB500F
I owned a Triumph Spitfire, it was a "green one and it needed one of them black things". I worked auto parts myself and once in awhile somebody would come up with a winner. I'll never forget the gal that needed a windshild wiper, only wanted one and she wanted it ordered from Germany since it was a German car.
Senior Member
Moto Grand Prix
Main Motorcycle: 1995 Daytona 1200
Join Date: Jul 2006
Location: northeast Pennsylvania
Posts: 3,134
Other Motorcycle: 1979 T140E, '06 Scrambler
Extra Motorcycle: 851 Sprbk, YZF R-1, SV650
I always thought Triumph Spitfires were nice to look at and the GT6 was beautiful.
I know from experience that the roadsters were the type of car that discouraged slowing down for anything because of the effort required to regain that lost momentum. Great fun.
I'm surprised no one has mentioned one of these yet.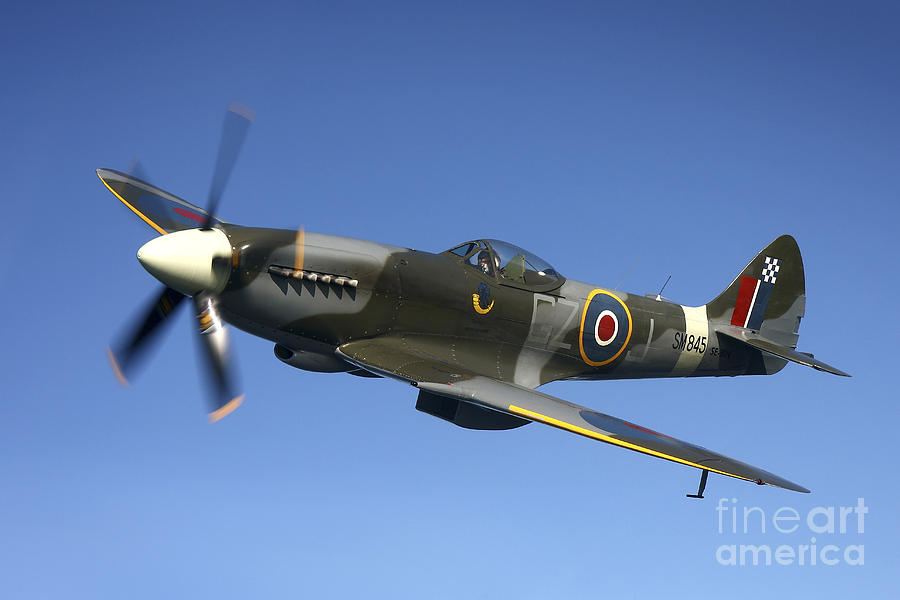 El Moderatore
Site Supporter
Commentator
Main Motorcycle: 2007 Bonneville
Join Date: Dec 2007
Location: Sherwood Park, Alberta Canada
Posts: 8,203
Other Motorcycle: 2007 Kawasaki Versys
Sel Motion Mike,

I totally feel your pain. I was a NAPA store owner for 2 years, corporate store manager for 2 years, territory manager for 8 years, Triumph/Kawasaki/Aprilia/Husquvarna/Artic Cat dealership Parts Department Manager for 2 years and yeah, you get some stupid friggin questions. "Hey a Triumph?, who is making that now, Yamaha?"
Posting Rules

You may not post new threads

You may not post replies

You may not post attachments

You may not edit your posts

---

HTML code is Off

---